full automatic spouted stand up pouch filling machines
Spouted doy pack bag filling and capping packing machine-FBZCX5C
Model number

FB-ZCX-5C

Application

Filling product

Liquid/semi-liquid

Pouch style

types of pouch filling machine

MOQ

1set

Leading time

standard configuration

35days

non-standard configuration

45days

Packing

Wooden carton

Product Details
Introduction
For the FB-ZCX-5C, this is the high configuration model in our 5 filling nozzle full automatic doy pack packing machine series, additionally equipped servo-driven filling and capping, plastic cap elevator, CIP system, dust proof cover and etc. this model of is suitable for the production with requirement on the high hygiene and working effect.
Feature
-The doy pack machine is clean and bright,and is made by stainless steel except rack part reach to the existing standard of food industry.
-Electric and pneumatic combined driving are used,resulting in stable driving,Filling,downward-capping and cap-screwing are fully automatic in order to save man power and reduce cost.
-High efficiency,several pouch bags can be filled,downward-capping and cap-screwing at the same time.
-Revision device of photoelectric sensors are installed in the machine,If cap jam in the machine, it can timely alert operator to inspect and adjust the equipment in order to avoid waste.
-According to customer'demand, we can add or decrease auto bag feeding device,cover,PLC ,CIP connect,nitrogen gas connect etc.
-Piston quantitative filling, precise quantitative filling,no drip leakage filling head.
-Filling quantity can be adjusted,automatic capping,precise capping,solid capping,no leakage,adjustable capping speed.
-Widely used for a variety of products, such as jelly, milk, butter, fruit juices, paste, chemical liquid, water and so on.
-High reliability,convenient operation,wide applicability,high performance.
Technical Parameters
Filling material

All kind of liquid or semi liquid

Quantity of machine filling nozzle

5

Available filling capacity

50~300ml

300~500ml

Filling and capping speed(pouch/hour)

6000~7200

4500~5400

Material of machinery

#304 stainless

Power supply

AC 380V /50Hz (customized based on different voltages)

Using air pressure

0.5~0.7Mpa

Maximum air consumption

0.5m3/min

Machine dimension

3300*2440*1900mm(included the pouch loader)
Basic component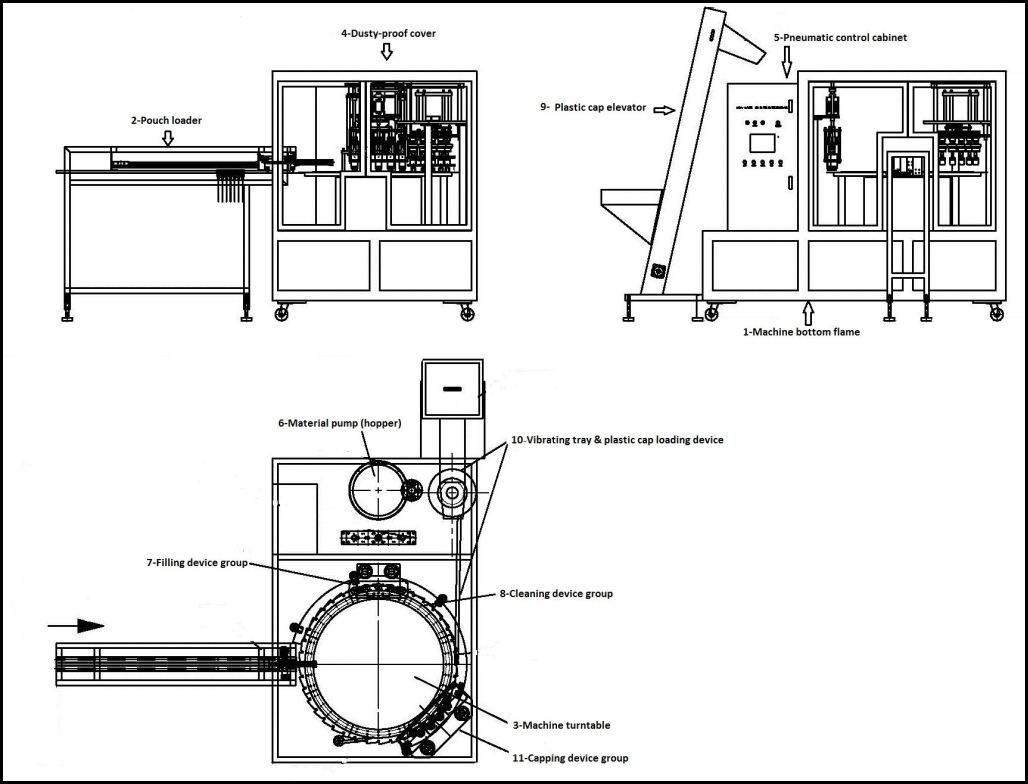 1-Machine bottom flame
2-Pouch loader
4-Dusty-proof cover
5-Pneumatic control cabinet
6-Material pump (hopper)
7-Filling device group
8-Cleaning device group
9-Plastic cap elevator(optional)
10-Vibrating tray & plastic cap loading device
11-Capping device group
Application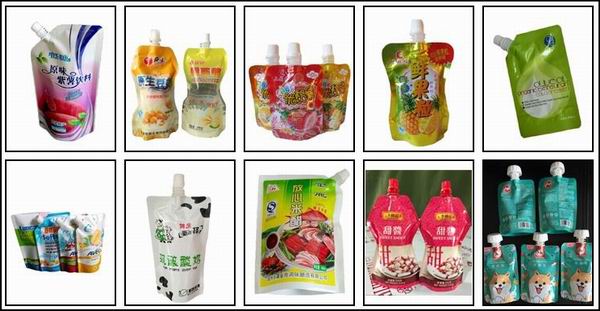 Working process of ZCX-5C doy pack machine
-Fixed position filling/Air blowing
-Spout cleaning
-Plastic cap loading and capping
-Pouch discharging
Pneumatic components
Imported pneumatic components: Schneider, Mitsubishi, Omron, Siemens and etc., let the operation system more stable and reliable.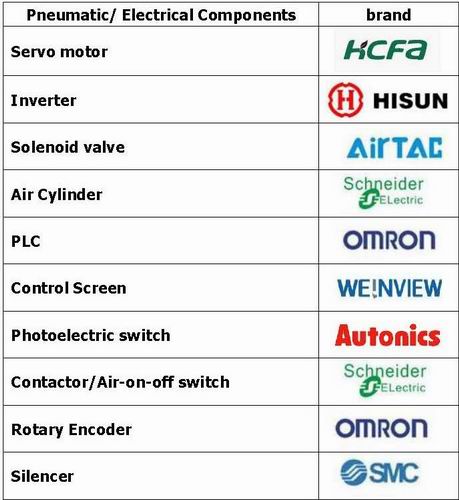 *Partial pneumatic components brand can be optional by customer's requirement
For more video about ZCX-5C
doy pack machine
, please visit our

Inquiry Now
Can't find the specific information you're looking for? Have a question ? Contact Us