Spout caps

Spout caps,as the important kitted component of bag with spout,its function is weldspout with the pouch and assemble into spout pouch with cap




Application

spout sealing with the flexible packaging pouch.

Equipment of welding spout

- manual spout sealing machine

- automatic spout inserting machine




what is spout cap?

spout cap,it is an important component and fitments closure for the spout pouch bag,which applied to weld with the pouch thru the spout packing machine,and supporting the reclosable function as well.
Basic knowledge of spout cap
article of spout cap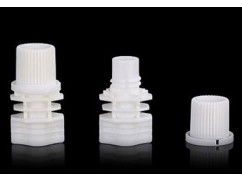 Quotes of spout caps from United States clients
May 09 , 2022
Fenbo Packaging located in Shantou, Guangdong, China-the origin place of China flexible packaging industry. As one of leading flexible packaging suppliers of China, Fenbo Packaging is dedicated to the manufacturing of stand up pouch spout with normal cap and doypack pouch spout with special cap with different presentation for over 20 years. Recetnly, we...
Read More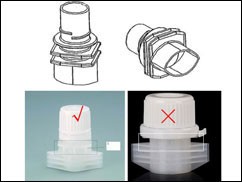 What is the spouts step(gap) for spouted pouches?
Nov 08 , 2019
spouts step for spouted pouches(also named as spout gap),it is the prerequisite of using the spout pouches filler,however,it is not well known by the buyers who using spout pouch bags first time. where is its location? It is located between the nozzle and welding place of pouches. what is a standard spout...
Read More