Food Container

Food container,as one of traditional rigid packaging for foods,its function is matched with its lids or lidding film to package products




Application

liquid or semi-liquid products / powder products / granules products and etc.

Equipment

- cup fill and seal machine(for plastic cup)

- food container packing machine(for plastic food containers)




what is food containers?

This is a kind of container made exclusively or partially of plastic and only apply to the food packaging.it is ubiquitous either as single-use or reuseable and presented as different shape,food containers owned the flexibility of flexible packaging(non-friable),as well as the rigidity of rigid packaging,as one kind of rigid plastics packaging for food,it can be said to be perfect.
Basic knowledge of food containers
article of food containers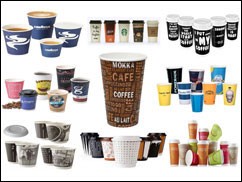 Three printing method of plastic glasses
Nov 15 , 2019
Nowaday,the printing method of plastic cup can be divided into below three kinds. 1-silk screen printing As the most traditional printing method of plastic cup,it can only support a simple printing with 1-4colors,but it has not any special requirement with the strength of cup body. 2-pre-shrink sleeve packaging ...
Read More