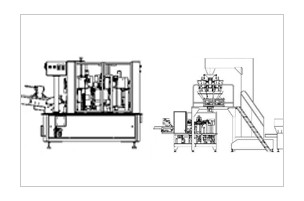 Premade pouch filling and sealing machine,it is a kind of filling and sealing machine which is specialized for all kind of premade flexible pouch with a opening
Application
liquid / semi-liquid products / powder / granules /ready made foods
Requirement
flexible pouch with a opening on top or bottom.
Basic working process
auto pouch picking up->auto pouch opening->auto product filling->auto pouch sealing->auto pouch discharge
What is a premade pouch filling and sealing machine?
Premade pouch filling and sealing machine,this is a kind of single/multi-lane automatic pouch packaging machine with eight working stations,this rotary packaging machine can package anything from coffee to snacks to liquid products.Easy integration with volumetric, multi-head electrical scale, auger, liquid pump and cup fillers,as well as infeed and outfeed conveying equipment,streamline your operations and increase the production output.
Unlike our vertical form fill and seal machinery that utilizes roll stock film to create bags, this kind of pouch filling and sealing machine offer something completely different,these innovative packaging machines fill and seal already premade custom pouches, so no rollstock is required.
basic knowleage of Premade pouch filling and sealing machine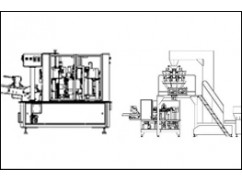 Types of preformed pouch machine
May 31 , 2021
General speaking, as per the difference of mainframe and packaging contents, the type of preformed pouch machine can be divided into two main category. -For powder/granules/liquid -For ready made foods As per the difference of packaging contents, the mainframe of machine need to assemble with the different filling...
Read More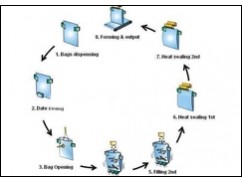 Basic working process of pick fill seal machine
Jun 01 , 2021
For all the rotary pick fill seal machine, in short, theirs working principle all use the"8 working stations". 1- what is"8 working stations" of pick fill seal machine? This is working principle of all the pouch pick fill seal machine, that is -Bag Giving-Feed bags in the bag magazine, which can move up and down, and...
Read More
article of Premade pouch filling and sealing machine