plastic cup filling machine
Product Details
cup filling and sealing machine
Introduction
For the FB-CFB-A,it is a kind of high speed automatic cup filling machine specialized for the filling of jelly and so on semi liquid products which packaged by the small plastic cup and sealing film.
Feature
This cup filling and sealing machine is suitable for the filling and sealing of jelly,pudding,chocolate jam and so on semi-liquid
This machine required the sealing film as the sealing materials
This machine can fill and seal multi-cups at one time, high effectivity,accuracy,quickly.
Adopts photoelectric tracking system to check and adjust the sealing film by checking the film mark.
Pneumatic and electric combing in this machine to make productivity stability, quality reliable and high effectively, save energy, it is the pioneer machine in the fields.
All components adopt international famous brand .and the machine can adopt PLC system according to your requirements.
The other function can be added according to your requirements such as CIP clean system, UV and etc.
Technical Parameters of FB-CFB-A
Filling material

jelly,pudding,chocolate jam and etc

Speed mold

Servo motor

Available filling capacity

《30ml

Sub mold number

FB-CFB-A20

FB-CFB-A24

FB-CFB-A36

FB-CFB-A40

FB-CFB-A48

FB-CFB-A60

fill and seal speed(cup/hour)

18000-24000

20000-29000

30000-44000

36000-48000

43000-58000

54000-72000

Air consumption(3/min)

1.5

1.5

2

2

2.5

2.5

Total powder(KW)

18

20

22

22

25

25

Material of machinery

SUS304

Material contact parts

SUS316

Power supply

AC 380V /50Hz (customized based on different voltages)

Using air pressure

0.5~1.2Mpa

Machine dimension

4.5mx1.2mx1.7m

Optional components of machine

CIP connection

Dust proof cover

Date coding machine
Packaging materials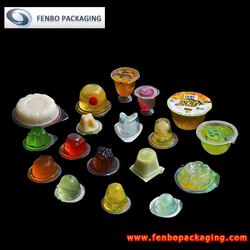 working process
cup feeding->fixed position filling->lidding filmfeeding/lidding/vacuum->die cutting->cup discharging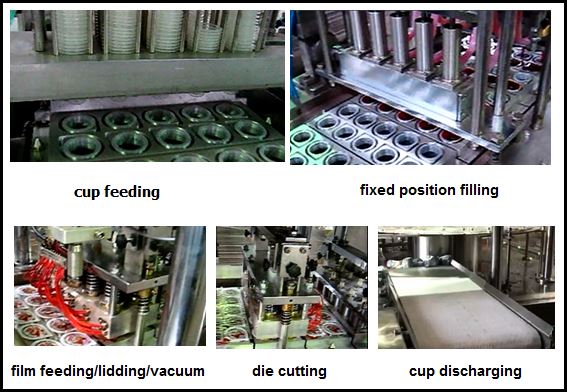 pneumatic components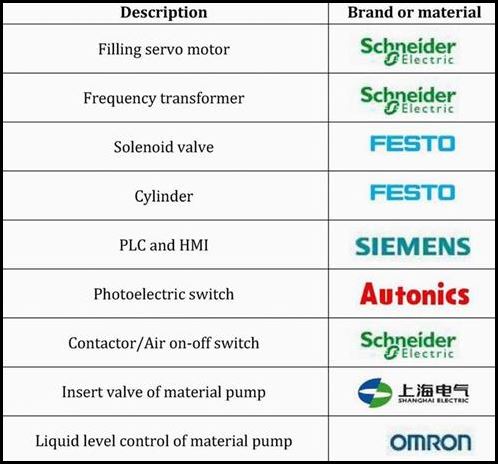 Inquiry Now
Can't find the specific information you're looking for? Have a question ? Contact Us