one of prerequisites of using stand pouch filling machine
Nov 08,2019 | Views: 222
spout step(also named as spout gap),as one of prerequisites of using the stand pouch filling machine,however,it is not well known by the machine buyers and cause them make a wrong selection on the machinery style,so,what is it?
1-where is its right location?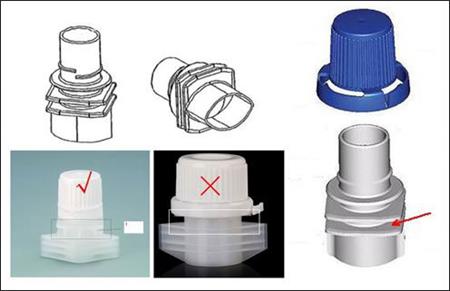 It is existed between the mezzanine of spout(between upper layer and down layer)
2-what is its usage?
By the spout step,the standing pouch with spout can be fixed on the filling position of stand up spout pouches filling machine stably(or the u-slot)