Quotations of doypack machine from worldwide clients
Aug 11,2021 | Views: 580
Fenbo Packaging located in Shantou, Guangdong, China-the origin place of China flexible packaging industry. As one of leading flexible packaging suppliers of China, Fenbo Packaging is dedicated to the manufacturing of doypack machine with different presentation for over 20 years. Recetnly, we got some quotations of doypack machine from worldwide clients.
1. Product: mini manual spout doypack stand up pouch filling packing machine-FBJFII
Quotation: Please a FOB quotation of the auto & manual version of FB-JF-II filling machine. Best Regards
2. Product: mini manual spout doypack stand up pouch filling packing machine-FBJFII
Quotation: Hi, can you mail or app me a FOB quotation for this machine; I'm also looking for an electric capper
3. Product: mini manual spout doypack stand up pouch filling packing machine-FBJFII
Quotation: Hello. We are looking for a 2 piston spout pouch filling machine to fill from 200 ml to 1500. Can we do it with one filling machine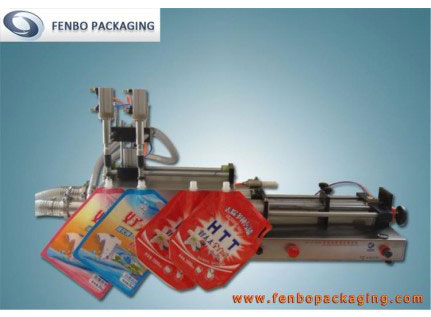 4. Product: spouted doypack pouch bags filling and packaging machine-FBCXZ3B
Quotation: Hello, We write to you to express our high interest in your machine FBCXZ3B. Hence, we ask you please to quote us this machine ( CFR - Algiers Port) and provide us with brochures while specifying the payment terms, delivery time and warranty. Moreover, we ask you please the quotation for stand up spouted pouches (transparent preferably) for the volumes mentioned above. We look forward to your response. Best regards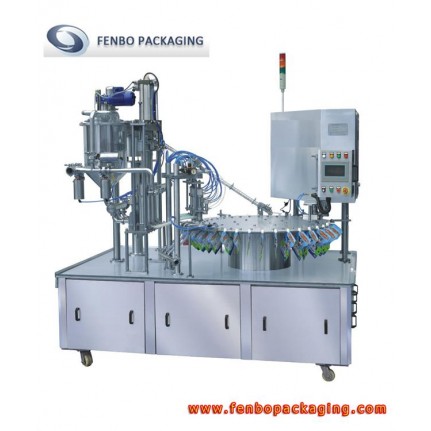 5. Product: manual spouted doy pack stand up pouch bags filler packaging machine-FBKGFI
Quotation: Hi, I'd like to know price and delivery time for Italy for one of your auto version filling machine. Waiting for your kind response, best regards.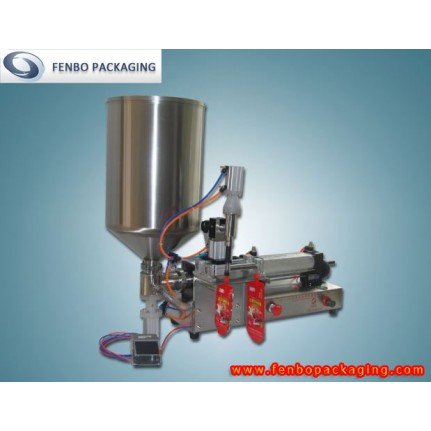 6. Product: spout pouch packaging filling and capping doypack machine-FBZCX5A
Quotation: I'm interested in the spout pouch packaging filling and caping machine (5 nozzles) for my company. Can you provide me with quotation for it.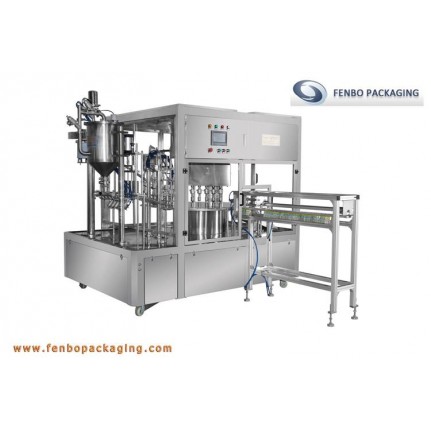 7. Product: Spout doypack pouch packaging filling and capping machine-FBZCX5B
Quotation: Good morning, I'm writing from Italy. I'd like to have more information about this machine. I need to fill spouted stand up pouches with different types of sauces. I'd like to know if this machine can enter in Europe and Italy and which charateristics do I have to know, something like CE rules, if the electric sysyem is made according to Europe laws etc...Best regards
8. Quotation: Hello, I hope your doing well. I wanted to inquire about your doypack pouch equipment. I currently run a small operation that makes cleaning and house hold products. These products include extra strength bleach, laundry detergent, disinfectant and vinegar. We currently make plastic bottles for each product. We are interested in updating the look of our products and switching to more cost effective packaging and are looking at doypack spout packaging. 1. Do you produces spout pouch bags that can hold concentrated bleach? 2. If yes, do you produce the following sizes -4500ml, 2250ml, 950ml and 470ml in corner spout doypack pouch style. 3. Can I get a pricing quote for those bag sizes that included having the packaging printed on it. 4. I'm also interested in your full automatic spouted stand up pouch filling and sealing machine. Can I have a quote on that machinery. I look forward to correspondence. Have a great day.
Since the commencement of our business, we have served more than 30 industries. We have enough experience in dealing with both product end-users, traders and group packaging project, professional purchasers. If you are intersted in our
doypack machine
, please contact us:
[email protected]
Prev: Buy High-Grade Foil Lids and Know about Their Uses in Diverse Applications
Next: What is the flexible packaging raw materials for printing?