spout pouch filling machine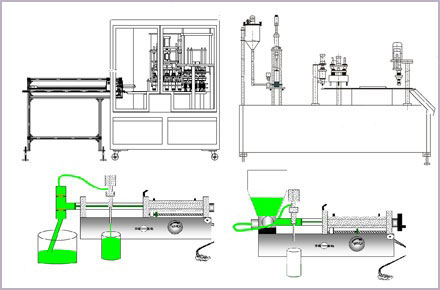 what is a spout pouch filling machine?
As the name suggests,spout pouch filling machine is a kind of filling and capping machine dedicated to the premade pouch with fitment,as one of various doypack packaging machine,its difference is focus in the filling location,that is filled thru the spout
Throughout its development history,in a sense,this kind of machine is the derivatives of the spout pouch and evolving along with its development,in terms of technology and stability of machine,its development is relatively mature and stable,although the automatic form fill seal machines of stand up pouch has came out for many years,undoubtedly,it is still play a irreplaceable role in the industry of beverage food
Basic knowledge of spout pouch filling machine
article of spout pouch filling machine
How to select an appropriate stand up pouch filling machine?
Oct 04 , 2019
What kind of stand up pouch filling machine to be selected? If this is your first time to adopt by it,maybe you have not thought about these things at all,but giving more consideration to the other matters, such as "it is so beautiful","how about the market feedback for this innovate packaging","one of my competitors was launched such a packaging a few months ago...
Read More