Three printing method of plastic glasses
Nov 15,2019 | Views: 1124
Nowaday,the printing method of plastic glasses can be divided into below three kinds.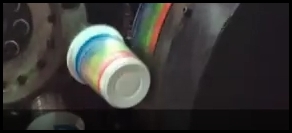 As the most traditional printing method of plastic cup,it can only support a simple printing with 1-4colors,but it has not any special requirement with the strength of cup body.
pre-shrink sleeve packaging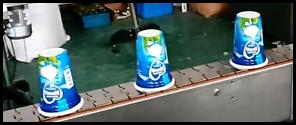 First of all,the shrink sleeve labels must be pre-printed,and then cover it onto the cup body by the" inverted labeling" method,because of the rotogravure,it let the printing effect of cup is perfect,however,if it adopt by this kind of printing method,it has a high requirement on the strength of cup body,that is only suitable for the injection molded plastic cups.

This is the most popular printing method of plastic glasses in the world nowadays,by the female mould and male mould and let the pre-printed label combined with the cup body tightly(the label never shed from the cup body),meanwhile it support 12color(in max) printing,comprehensively speaking,this is the best printing method which specialized for thepersonalized plastic cups,however,it must be customized a set of special injection mould,and the cost of mould is quite high.
How to select a right printing method and type of plastic glasses for your products?in my view,you should not follow your competitors blindly,but based on the market positioning of your products to make a final selection.
Prev: Some quotes of plastic cups from clients