What Are the Uses of Spout Pouch Filling Machine?
Aug 01,2022 | Views: 345
The food and beverages or even diverse other industry verticals are witnessing a transformative change in last couple of years – with increasing dependency on the machines – from making pouches to filling them automatically with the right quantity of liquid or any other form. During this time-frame, a significant growth can be seen in the demand of advanced spout pouch filling machine that come with a number of added features.
· Such types of machines are the most crucial type – taken into use to filling and capping the spout pouches.
· These machines are specially designed for the spout bags with gap or step.
· They are ideal for liquid and semi-liquid products
· You can use them for manual pouch feeding, manual product filling and manual cap locking
· Spout pouch filling machines are also used for auto product filling, auto cap locking and auto pouch discharge.
· Auto pouch feeding, auto product filling, cap locking and auto pouch discharge – fully automatic and in convenient way are some other specialties of the machines.
There are a number of added features associated with these machines. Here, the most crucial thing is to search for the right manufacturer that is convenient for you and bringing to you the right models – from semi-automated to fully automated one. Check all details, and get the right solutions according to your requirement. It will be better to compare prices to find something advanced.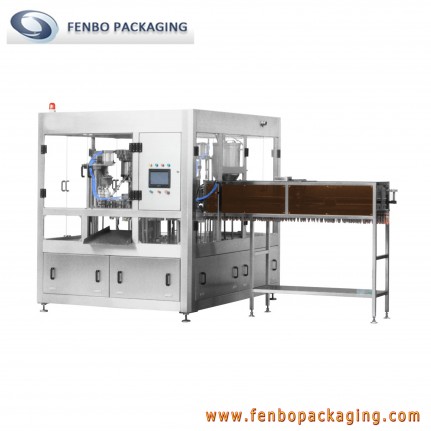 Fenbo Packaging Offers the Best Range of Spout Pouch Filling Machines
If you are looking for the best models of spout pouch filling machines, you will get the latest range online from Fenbo Packaging – providing you the best range online with a complete guide. These machines are backed by manufacturer's warranty and a number of other services.
Prev: What is the basic component of spout bag packing machine?
Next: Automatic Pouch Filling and Sealing Machine – Overview