Quotes of tunnel pasteurization equipment for flexible packaging
Jan 10,2023 | Views: 33
Fenbo Packaging located in Shantou, Guangdong, China-the origin place of China flexible packaging industry. As one of leading flexible packaging suppliers of China, Fenbo Packaging is dedicated to the manufacturing of tunnel pasteurization equipment for flexible packaging with different presentation for over 20 years. Recetnly, we got some quotes of
tunnel pasteurization
equipment for flexible packaging from worldwide clients.
1. Product: steam tunnel pasteurizer/pasteurization equipment machine-FBBSSJ
Quote: Good day. Please may you quote me the price in USD for the 24x1.2x1.6 tunnel. It will be used for PET bottled drinks. 8000 x 2 liter bottles per day. kind regards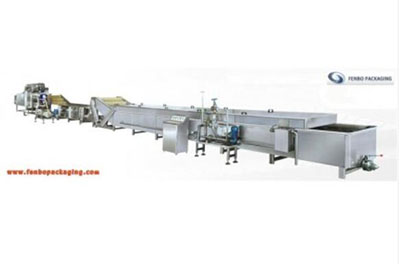 2. Quote: We dairy company and interested on tunnel pasteurization to produce yogurt in pouch
Since the commencement of our business, we have served more than 30 industries. We have enough experience in dealing with both product end-users, traders and group packaging project, professional purchasers. If you are intersted in our
tunnel pasteurization equipment for flexible packaging
, please contact us:
[email protected]
Next: How to define the pasteurization in China?