Quotes of shaped doypack bags with corner spout
May 06,2023 | Views: 216
Fenbo Packaging located in Shantou, Guangdong, China-the origin place of China flexible packaging industry. As one of leading flexible packaging suppliers of China, Fenbo Packaging is dedicated to the manufacturing of
spout pouchs
with different presentation for over 20 years. Recetnly, we got some quotes of shaped doypack bags with corner spout from worldwide clients.
1. Quote: Estoy interesado en adquirir bolsas tipo Pouch Doypack transparentes sin impresión podrían enviarme un catalogo de sus productos para solicitar una cotización somos de Arequipa
2. Quote: Looking at ordering a minimum of 2000 doy bags per month for storage of baked goods such as cookies, fudge, cakepops etc. We are looking at ordering branded bags (if 2000 doesn't reach minimum order, we will consider ordering to match), otherwise we we are fine ordering unbranded. I would like to speak to a sales rep to get more information on this as well as hopefully place an order. Thank you
3. Quote: I am looking for a producer of doybags 3 and 4 L with sprught It is for window washing fluid for cars. We are looking for a alternative so if you can offer mono film ? We are testing the bags from a 1 meter drop. Best regards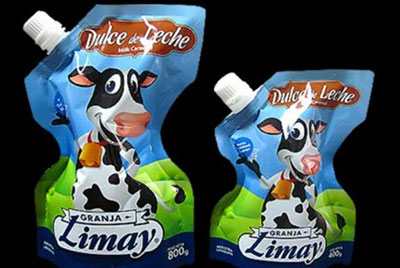 4. Quote: I am interest in pouches that can hold glue. With a screw cap and coned shaped nossle.
5. Quote: We are looking to create and manufacture Various Frozen Juice products - we would like to consider the shaped Pouch for this purpose. Estimated to hold around 200 ml of Juice. We require samples of a simple MET PET samples to test and trial - as eventually we would need to Print onto the pouches... we order 1000 off of the Plain Shaped Pouches - using the Shandard punch and die you have available? Then also Quote for 20,000 Print (4 Colour + White ) Front and reverse. Please contact at your earliest opportunity
Since the commencement of our business, we have served more than 30 industries. We have enough experience in dealing with both product end-users, traders and group packaging project, professional purchasers. If you are intersted in our
shaped doypack bags with corner spout
, please contact us: fenbopacking@gmail.com
Prev: Analysis of spout pouch delamination case 1st
Next: How spout pouches are filled?