How to measure the dimension of stand up pouches with spout?
Sep 07,2021 | Views: 629
As three key point of stand up pouch dimensions,that is length,width and 1/2 bottom gusset width,they are one of important factor of calculating the product unit price,as well as the necessary requirement of designning the stand up pouch artwork.So,how to measutre them?
1-Have the sample stand up pouches with spout
That means you own a sample pouch in hand(maybe you get it from your competitor or the other stand up spout pouch manufacturers china
(1)length and width
Measure them from the"top point"to"top point"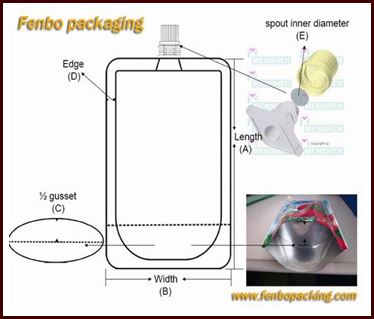 (2)1/2 bottom gusset width
A-If it is K-seal bottom, inserted the ruler into the bottom,and measure it from there.

B-If it is U style bottom,found out the"sealing point"of bottom gusset,and measure it from there.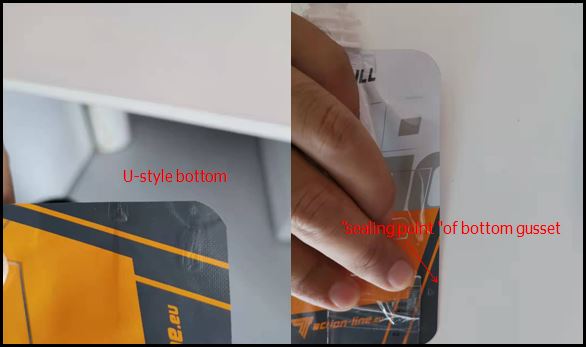 3-About the dimension of shaped pouch
Here we must special point out that the dimension of shaped stand up pouches with spout,usually,it is much larger than the one of normal shaped one by 10%-30%,this is because all the shape of pouch is customized and non-immobilization,so,in order to ensure the filling volume is changeless,the pouch need to be enlarge the dimension(length and width) to deduct the part which be cutted off for the shape.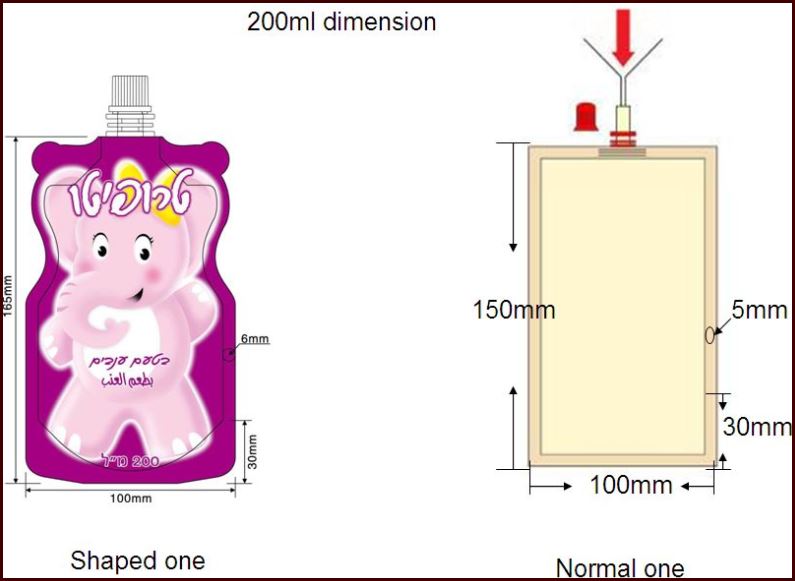 4-Without a sample pouch
If it is your first time to adopt by stand up pouch withes spout,and without any sample pouch in hand,you can refer to the dimension from here.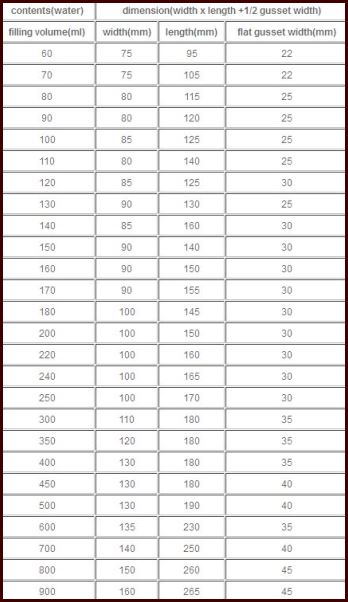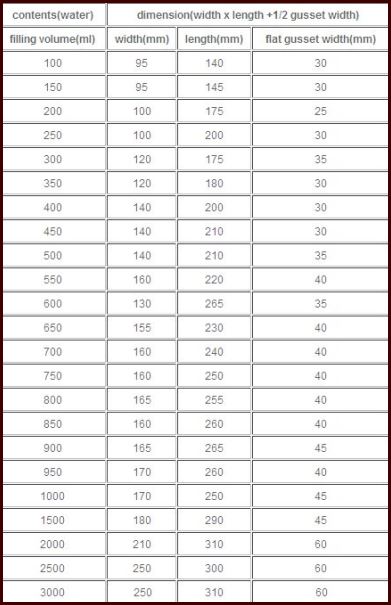 Prev: some FAQ about the corner spout doy pack bags
Next: About 2 different kinds of spout pouch packaging