Buy High-Grade Stand Up Pouch Filling Machines
Oct 19,2022 | Views: 173
In the food packaging domain and diverse other industries, pouch filling is a common process that needs more attention to details on varied key points. The most crucial thing is the design of pouch that is required to be filled with. Stand up pouch is also a type and need an automatic machine to fill pouches – maximum number of pouches in a minute. A stand up pouch filling machine is helpful in easing the task of filling pouches in an automatic manner and without taking so much time. It makes a zipper seal in the pouch after it is filled with a product intended for sale to the customers. The zip on the pouch is closed by pressing on it.
Depending on your requirement, you can choose the right type of standup pouch filling machines as per your requirement and type of pouches you need.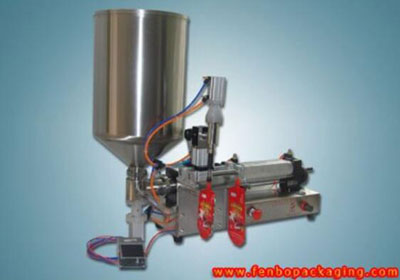 There are different options – mainly varied models available and choosing the best one is a vital decision to make. If you are looking for the best units of stand up pouch filling machines, you must go through the model details and know about the technical specification. By doing, you will be able to find the best one at prices that will be lower and for the best models.
Fenbo Packaging Offers the Best Units of Stand Up Pouch Filling Machines
Go online and check details at the top manufacturers. You can also go through the reviews submitted that will be a plus point to save more. If you are looking for the latest range of stand up pouch filling machines, you will find the best units at Fenbo Packaging – a one stop name in this domain bringing to you latest range online. Prices are competitive and backed by discounts; while you will get them delivered right to your address. So, what you are waiting for, place your order now for the best units.
Prev: Stand up Pouch Filling Machines – Choose the Best Models Online
Next: What is the difference of pouch loading method of stand up pouch packaging machine between A and B?