About 2 different style of vertical form fill and seal machine
Jan 03,2020 | Views: 661
Besides of the same working principle,the vertical form fill seal machine can be divided into mechanical style and pneumatic style.
what is their detailed difference?
1-Driving power
(1)mechanical style is 100% driving by the electric power.
(2)pneumatic style is driving by the air pressure plus electric power.
2-Finished quality of sachet
As the poor stretching force to the roll film,the finished sachet which made by mechanical style vertical form fill and seal machines easier to cause some quality problems,such as uneven and unstable edge sealing,and etc.
3-Pricing
The pricing of pneumatic style vertical form fill seal machine is more expensive than the one of mechanical style by 40%-50%.
Which types of vertical form fill seal machine is better?
Surely,if you are conditional upon a low pricing or you don't mind the finishing quality of sachet,the mechanical style is best selection,however,professional speaking,I am more recommended the pneumatic style.
It is worth mentioning that,in order to attract your attention,some vertical form fill seal machine manufacturers prefer to make a quotation based on the mechanical style(or based a lower price),however,the machine quality and the low price can't be owned at same time,before you purchasing the vertical form fill seal machine,it is better to find out their difference and avoid some unneccesary bargaining,such as below: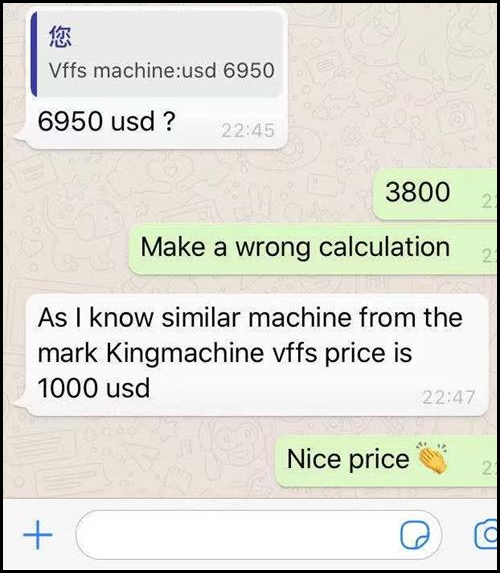 Next: How the vffs machines works the form fill seal process?