types of flexible packaging
May 22,2019 | Views: 753
Regarding the types of flexible packaging,it is sorted as per"broad categories"and"narrow categories".
The flexible packaging types are separated into"flexible pouches"and"flexible film".
It is divided into the different of subtypes of flexible packaging and matched the relative terminology.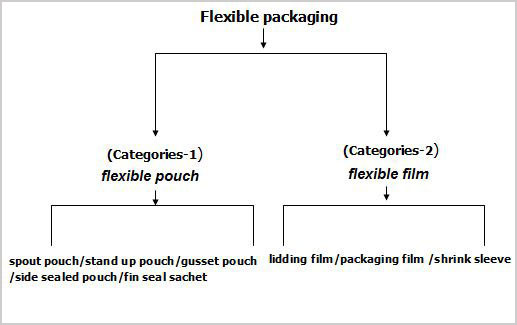 but the foil lid is an obviously exceptions,strictly speaking,it is belong to a type of flexible film(but not presented as the"roll film"),it need to be pre-cutted into a certain shape after the lamination process.
Prev: types of flexible packaging laminate materials structures