Inquiries of spout pouch from worldwide clients
Jun 14,2022 | Views: 384
Fenbo Packaging located in Shantou, Guangdong, China-the origin place of China flexible packaging industry. As one of leading flexible packaging suppliers of China, Fenbo Packaging is dedicated to the manufacturing of spout pouches with different presentation for over 20 years. Recetnly, we got some inquiries of spout pouch from worldwide clients.
1. Require Squeeze pouches of 200 or 250 ml qty, what would be the cost, kindly let us know it require machine to fill. this require in Hyderabad, India
2. Dear Sir, we looking for
spout pouch
to fill milk and juice side spout and fill from spout quantity : 20000 250 ml 10000 1l tr custom printed
3. I work in a major distribution company in the Kingdom of Saudi Arabia. Working in hospital and hotles supplies we have more than one branch in the Kingdom. We would like to store the packages and tools that we use in the perfume and cosmetics industry. We will start importing a full container of ready made spout poutch early next year but we will need samples to check packing .capping and and test our printrrs
4. Good Morning I am from Lactalis Australia and am looking at possible suppliers of spouted pouches for yogurt. The suppliers that we would consider would have the capabilities to supply up to our total volume output of 180M pouches annually. Our pouch size ranges from 70g to 150g. If your business is capable and interested could you please contact myself via email with some company background to be considered for tender process soon to start. Thanks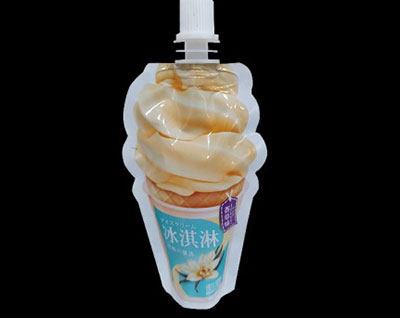 5. Hello, We are an Adhesive manufacturing company based in the UK. We are looking for various sizes of Spout pouches, at the moment we are using plastic bottles. The size bottles we use at the moment are: • 500mm • 1ltr • 5ltr • 25ltr. Bottles are filled with PVA adhesives, MUF raisin and hardener. Please forward me prices and sizes. Many thanks
6. Looking for a 1 gallon spout pouch with approx 1 inch opening.
7. Looking for 500 4 oz spout pouches for heat filling. Can you help or lead me to someone who can help with this type of order? Kindly, Gina
8. Dear S Fenbo Packaging, We are looking for some flexible packs for our upcoming business of food products. We need a clear pouch with a 10 mm spout. How can we purchase from you?
9. Hi, Looking for a spouted pouch for olive oil packaging. Please let me know how I can get in touch. Thanks
10. hi im In interested to find a packaging for sauces. as for now I want to find a spout pouches, do you have any suggestions ?

11. I am interested in your 750mL mylar stand up doypack pouch and would like to order 100 samples. Do you have a 1000mL size as well? Thank you

12. Dear sir/madam please receive my request on the quotation for 110ml pouches for baby food regards
Since the commencement of our business, we have served more than 30 industries. We have enough experience in dealing with both product end-users, traders and group packaging project, professional purchasers. If you are intersted in our spout pouch, please contact us: [email protected]
Prev: How spout pouches are filled?
Next: Three different printing effect of stand up spout pouch