Inquiries of doy packs with corner spout
Dec 03,2021 | Views: 127
Fenbo Packaging located in Shantou, Guangdong, China-the origin place of China flexible packaging industry. As one of leading flexible packaging suppliers of China, Fenbo Packaging is dedicated to the manufacturing of spout pouches with different presentation for over 20 years. Recetnly, we got some inquiries of shaped doy pack with top spout from worldwide clients.
1. Product: 300gram bolsas stand up mexico con valvula,bolsas stand up doy pack para fruit pulp-FBXZZLA013A
Inquiry: I need to know if you have 1L and/or 5L stand up doypacks (with valve), what is your minimum production volume and cost, considering 4 color printed pouches.
2. Product:
stand up pouch
printing packaging philippines | packaging of cheese-FBXZZL015
Inquiry: I need spouted side stand up pouch.. 350 grams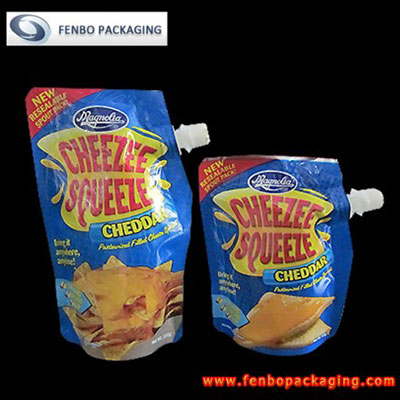 3. Product: 500gram spout stand up pouches vancouver canada-FBXZZLA077
Inquiry: Hello, I would like to request info on spouted pouches, including pricing, and would also like to inquire about samples. Thank you.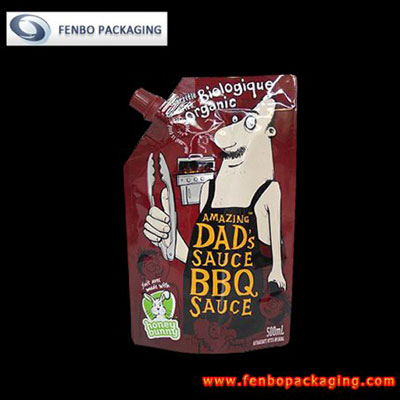 4. Product: 500ml liquid hand soap refill pouches-FBXZZLA045
Inquiry: I am looking for refill pouches to hold 16 oz of hair and body soap. Please send me information regarding this product and pricing. Thank you.
5. Product:
spout pouches
water supplier | water pack-FBXZZL042
Inquiry: We are searching for a CLEAR standup pouch with twist on cap, spout.... that can hold liquid and be frozen. Hoping for 16oz, 22oz and 32 oz ... is this the product that meets those requirement?Thanks
6. Product: stand up spout pouches south africa | cosmetic sachet packaging-FBXZZL024
Inquiry: Need quote for standing pouch/ satchets & minimum orders. Also email me catalogue with other packaging material
7. Product: 500g plastic stand up spout pouch with cap for sale in pakistan-FBXZZLA090
Inquiry: Hello, Dear I am looking for spout standing pouches for 2000GM material. Please quote the rates as well as its filling machine with normal speed. Thanks
8. Product: liquid detergent stand pouch bags with spout packaging | detergent packaging-FBXZZL035
Inquiry: Dear Sir/Mam, I have been searching for a stand up spout pouch for liquid detergent and I am sure I came across the right one. Can you help me out with how you go about designing and how much. I can see your moq is 100,000.00 unit. Please let me know if you can do the customized designing and everything else that needed. Thank you. Your help is greatly appreciated.
Since the commencement of our business, we have served more than 30 industries. We have enough experience in dealing with both product end-users, traders and group packaging project, professional purchasers. If you are intersted in our doy packs with corner spout, please contact us: [email protected]
Prev: Inquiries of cheer pack with spout from clients
Next: Inquiries of shaped doy pack with top spout