flexible packaging film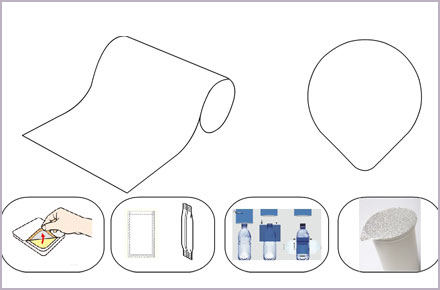 what is flexible packaging film?
flexible packaging film,also well known as flexible packaging roll stock,it is a kind of laminated packaging films with a non-rigid structure and traditionally applied to the the sealing of container packaging,or use for making the preformed pouches by the ffs pouch packing machine
It provides the consumer with fresh, attractive packaging that aids in the preservation and protection of their product,choose a mono or multi-layer film to improve both the design aesthetics and packaging properties with barriers for oxygen, moisture,aroma and light,to meet the needs of extending the product shelf life
Basic knowledge of flexible packaging film
article of flexible packaging film
Why the eyemark of flexible film is important?
Sep 27 , 2019
No matter what types of flexible packaging film to be,a printed eyemark is the key element in all kind of flexible film,its dimension and location is provided by the packaging machine suppliers and printed by the flexible packaging film manufacturer,its basic function is instructed the sensor of machine where to cut the film by the cutter ...
Read More